Breast Cancer Care WA
Breast Cancer Care WA provides specialist breast care nursing, counselling, and financial support to women – and men – affected by breast cancer, as well as their partners and families, throughout WA. Every year we support over 1,000 clients in the metropolitan area, as well as regional and remote communities.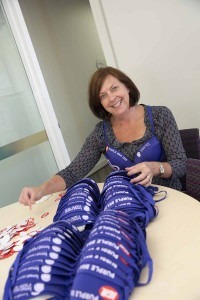 This year we are celebrating our 21st anniversary and we are more committed than ever to our original mission: to offer our services in WA free of charge to every single person who is affected by breast cancer in all our local communities.
Over the years, we have provided thousands of hours of specialist nursing and professional counselling help, and have facilitated hundreds of support groups from Mandurah to Joondalup. We have also given practical assistance including food and fuel vouchers to those who need it most.
The need for our services continues to grow year on year, and as we receive absolutely no government funding for our services, we rely solely on the generosity of the Western Australian community to fulfil our mission. We hope you will support us in making our 21st anniversary our biggest year of impact yet.
For more information on Breast Cancer Care WA, please visit www.breastcancer.org.au.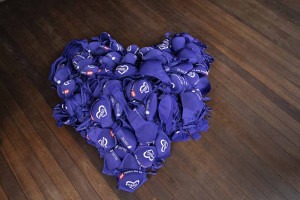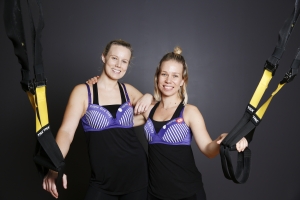 A word from Breast Cancer Care WA CEO Zoe McAlpine
When a person receives a diagnosis of breast cancer, their world and the world of their entire family changes forever. Our services are available for the whole family and cater to the unique needs and challenges faced by each individual. We provide our services in WA free of charge, and our aim is for every single person who is affected by breast cancer to be able to access the expert help our team of in-house specialist breast care nurses and counsellors can provide.
Our specialist breast care nurses act as guides and advocates, helping with everything from interpreting test results and explaining treatment plans so that clients can make informed decisions about their health, to speaking with treatment teams to ensure care-coordination within the hospital system and, if requested, physically accompanying clients to medical appointments. 
Our professionally trained and experienced counsellors facilitate 17 support groups every month, including one for partners, and various therapy workshops, and provide one-on-one counselling sessions at our offices, or in the home, and phone or video chat sessions for those living in regional or remote areas. We also provide practical assistance at a grass-roots level, helping with everyday challenges such as appointment transportation, babysitting and gardening. We also offer financial support for those who need help with rent, gaps in medical bills or simply putting food on the table.
It would not be possible for us to offer this level of integrated care to our clients without the years of ongoing support we have received from the annual Boobalicious Ball. The ball gives us a unique opportunity to showcase how hard our team works every day to make a positive impact on the lives of people affected by breast cancer. By attending you are directly helping your fellow West Australians who are doing it tough due to a diagnosis of breast cancer. Our heartfelt thanks to the team at Boobalicious for their phenomenal efforts in enabling Breast Cancer Care WA to provide our much-needed services. Your support is making a vital difference.
Zoe McAlpine, Chief Executive Officer
Breast Cancer Care WA